A couple of weeks ago, we hosted a fantastic 22% Project workshop in our London office! Based on data published by the IGDA Developer Satisfaction survey – that despite half of gamers being women, only 22% of the gaming industry is comprised of women – the project aims to provide women with the resources and experience necessary in order to break their way into the gaming industry. This was the first workshop we held in our new London HQ, and we couldn't have been happier with the result.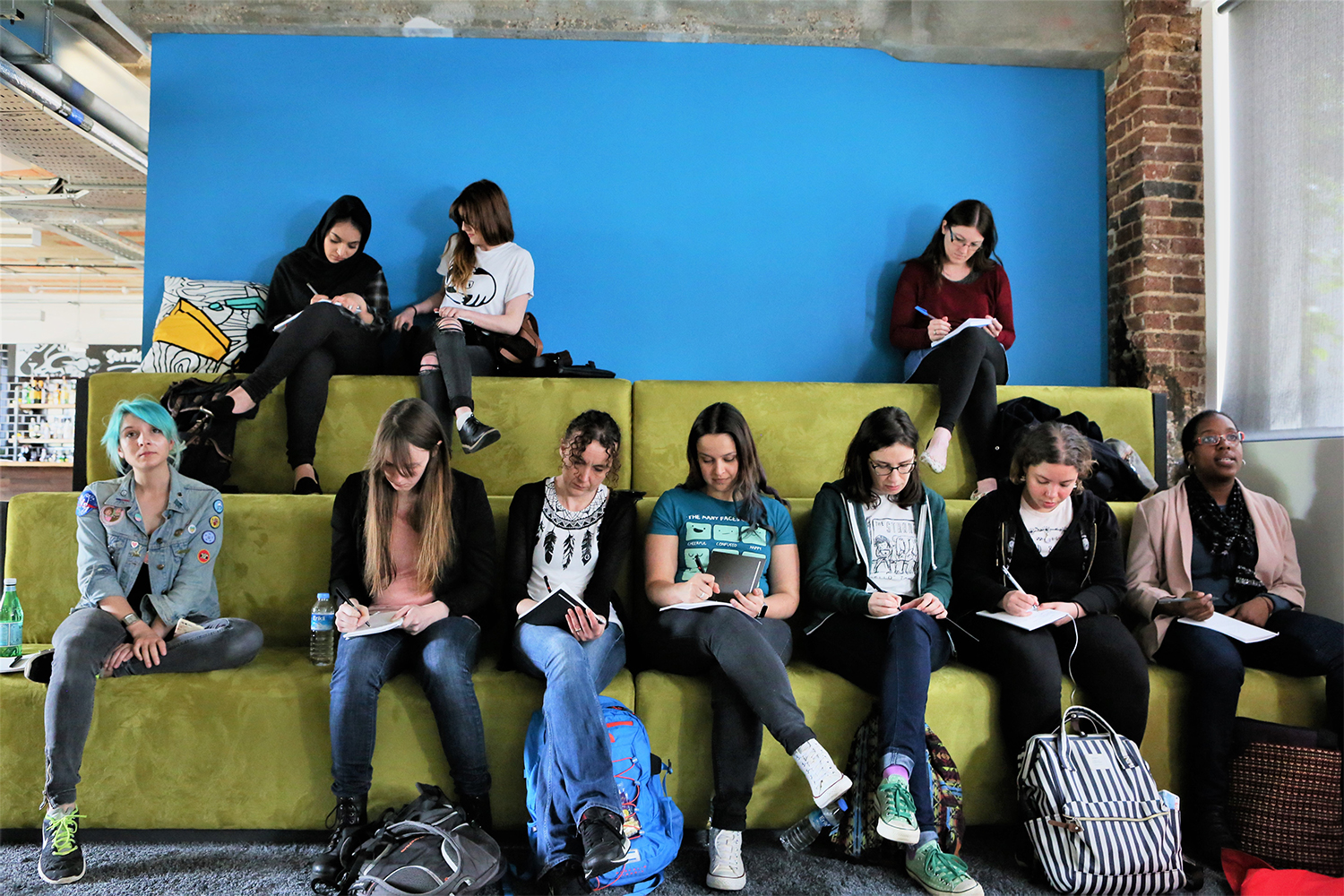 The workshops ran the gamut – from design, to development, to game art, to UA. We really wanted participants to see and experience the many ways they could make a career in the gaming industry, and to have the chance to learn from our incredible team. We were also thrilled to have so many aspiring female gamers in our office, to show them the culture and work environment Gram has worked to create.
To top it all off, we ended the day with a panel by some of the most remarkable women in the gaming industry: Liz Mercuri (Unity), Jo Twist (UKIE), Catherine Woolley (The Chinese Room), Lily and Violet Adams (The Nerd Pirates), all in conversation with our very own Erin O'Brien. They discussed, among much else, their own journeys into gaming, and what it means to be a woman in the gaming industry.
All in all, we think the day was a great success. Not only did these women have the chance to learn from our team, but they also got to see and hear from women who've made lives of gaming. We didn't just want to have a series of workshops – we wanted to create a space where the participants felt supported and inspired in pursuing a career in the games industry. Though this day was only a step, we certainly feel we are headed in the right direction, and cannot thank our wonderful participants and panelists enough!
Check out these photos from the event, and stay tuned for our upcoming events! And, if you haven't seen it already, check out this video of the day!