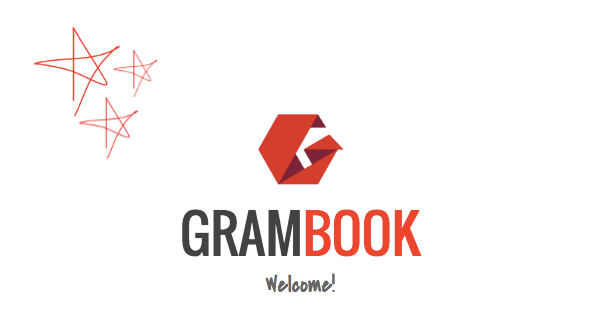 If you've spent any time reading GramBlog, or know a lot about Gram as a company, you'll know that we put a high premium on the life we lead here: GramLife. We honestly believe that in order to be great, in order to continue putting out the best games in the world, we all need to be happy, to be able to be creative, and to have fun. We need to be in an office that is nurturing, and comfortable, and open to our ideas. We need to do things in the way we've learned, by experience, is successful, not simply follow some corporate roadmap. We need to do things our way.
We say this a lot. But we've never really written it down. So, as we begin expansion into our new London office, we decided to create a book to kind of, well, codify what we believe in. We know that each and every one of us here knows the Gram principles to their core, but we wanted to be able to share these beliefs with all of our new hires, and with the world.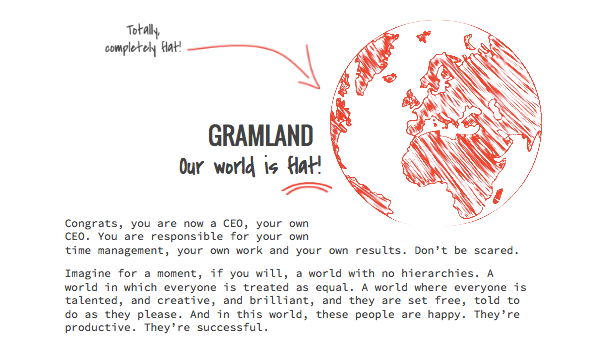 And so, say hello to GramBook. A thirty page manifesto of all things Gram, Grammy, or Grammish. Each and every new employee who steps into Gram will get a printed copy, and will be able to use it to answer (hopefully) any question they have, problem they encounter, or for simple curiosity. We cover everything – from GramLife, to our food, to our prototyping days, to our activities, to our structure, to our schedule, and far beyond. We're fairly proud of what we've made here, as a culture, and we want to make sure that it is iterated (and iterated, and iterated) correctly.
The making of this book marks a huge step forward to Gram. We've believed in our culture and our company for a long, long time, but this time, we're asking the rest of the world to believe in it, too. We think we've made something great, and we're unbelievably excited for more and more people to become a part of it. Because when you join Gram, you're not just joining a company, but a family and team. And GramBook expresses that. Check out these sneak peeks, and check out our openings page for a chance to see more.